Scientists Expose Fraudulent Global Vaccination Policies
by Rosemarie Mathis
President SANE VAX
January 14, 2012
On January 12, 2011 the Annals of Medicine published a ground-breaking peer-reviewed paper titled, Human papillomavirus (HPV) vaccine policy and evidence-based medicine: Are they at odds?, 1written by renowned researchers Lucija Tomljenovic, Ph.D.,and Christopher Shaw, Ph.D., with the Neural Dynamics research Group, University of British Columbia, in Vancouver. 2.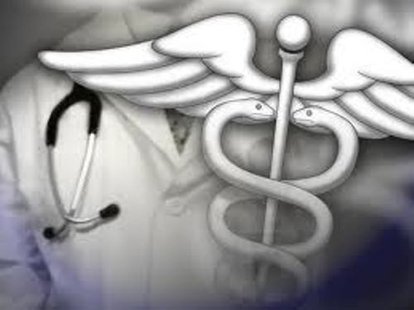 The article points out to the medical community what most consumers now know about the fraudulent global health agency policies in combination with the pharmaceutical companies lack of science based evidence demonstrating the safety and efficacy of Gardasil and Cervarix before they were unleashed on unsuspecting parents of adolescents.
Clinical Trials on Healthy People vs. Mass Vaccination Campaigns
Tomljenovic and Shaw clearly state the obvious in their abstract by stating that vaccines represent 'a special category of drugs generally given to healthy individuals and therefore a small level of risk for adverse reactions is acceptable.'
Merck's clinical trials were flawed because they used an aluminum adjuvant as a 'placebo' and only used saline as a comparative for minor, non-serious adverse reactions. With serious adverse reactions, they pooled the results from the saline group and the aluminum 'placebo' group. By doing this, they concealed the true rate of serious reactions.
If FDA approved drugs and vaccines were as safe and effective as Pharma would like consumers to believe the risk level should be negligible to none. The FDA removal of drugs after they have been on the market and damaged desperate people looking for cures who then have to file lawsuits to recover damages is simply unacceptable.
Medical Ethics Questioned
The authors also point out the myth of informed consent – basically a waiver signed by medical consumers that they have been 'educated' about the risk vs. benefit ratio of the drug about to be administered. Tomljenovic and Shaw open their paper citing that 'medical ethics demand that vaccination be carried out with the participant's full and informed consent' and not just the handing out of the HPV vaccine Patient Product Insert – prepared by none other than the vaccine's manufacturer.
What the authors do not cover in this paper is what happens to informed consent when governments grant children the right to consent to medical procedures, such as California's recent passage of AB 499 – basically granting parental rights of children ages 12 and older to the state for the treatment of STD's. Is it really because the 'state' knows better – or is it because legislatures have been paid off by the pharmaceutical companies?
The authors go on to state:
"What is more disconcerting than the aggressive marketing strategies employed by the vaccine manufacturers is the practice by which the medical profession has presented partial information to the public, namely, in a way that generates fear, thus promoting vaccine uptake………It thus appears that to this date, medical and regulatory entities worldwide continue to provide inaccurate information regarding cervical cancer risk and the usefulness of HPV vaccines, thereby making informed consent regarding vaccination impossible to achieve."
Money Talks – Nobody Walks – but the Vaccine Injured
According to Maplight California – a web site that reveals money's influence on politics, contributions from interest groups to CA legislators who supported the bill were $2,174,648 – more than 28 times the $76,404 given to interest groups who opposed the bill.It is also interesting to note that republican based groups and pro-life groups were on the dissenting side vs. the overwhelming number of liberal and democratic groups supporting the bill.
Similar bills are now in front of South Carolina and Florida legislatures. We are now personal witnesses to the erosion of medical ethics encouraged by politicians abundantly rewarded with special interest contributions.
Tomljenovic and Shaw continue their message by reminding medical professionals that 'contrary to claims that cervical cancer is the second most common cancer in women worldwide, existing data show that this only applies to developing countries. In the Western world cervical cancer is a rare disease with mortality rates that are several times lower than the rate of reported serious adverse reactions (including deaths) from HPV vaccination.'
The author's state – what should become the mantra of all medical practitioners and consumers concerned about vaccine safety and efficacy:
Future vaccination policies should adhere more rigorously to evidence-based medicine and ethical guidelines for informed consent.
Tomljenovic and Shaw cite these key messages:
- To date, the efficacy of HPV vaccines in preventing cervical cancer has not been demonstrated, while vaccine risks remain to be fully evaluated.
- Current worldwide HPV immunization practices with either of the two HPV vaccines appear to be neither justified by long-term health benefits nor economically viable, nor is there any evidence that HPV vaccination (even if proven effective against cervical cancer) would reduce the rate of cervical cancer beyond what Pap screening has already achieved.
- Cumulatively, the list of serious adverse reactions related to HPV vaccination worldwide includes deaths, convulsions, paraesthesia, paralysis, Guillain-Barre Syndrome (GBS), transverse myelitis, facial palsy, chronic fatigue syndrome, anaphylaxis, autoimmune disorders, deep vein thrombosis, pulmonary embolisms, and cervical cancers.
- Because the HPV vaccination programme has global coverage, the long-term health of many women may be at risk against still unknown vaccine benefits.
- Physicians should adopt a more rigorous evidence-based medicine approach, in order to provide a balanced and objective evaluation of vaccine risks and benefits to their patients.
- The almost exclusive reliance on manufacturers' sponsored studies, often of questionable quality, as a basis for vaccine policy-making should be discontinued.
- Greater efforts should be made to minimize the undue commercial influences on academic institutions and medical research, as this influence may impede unbiased scientific inquiry into important questions about vaccine science and policies.
- Passive adverse event surveillance should be replaced by active surveillance to better understand the true risks associated with vaccines, particularly new vaccines.
The abstract of Tomljenovic and Shaw's paper, Human papillomavirus (HPV) vaccine policy and evidence-based medicine: Are they at odds? is posted on the SANE Vax Inc. web site. The entire paper can be accessed via this link on or after January 12. Share the 12-page paper with your medical practitioner, school nurses, and boards of education considering enforcing state legislation, and parents or guardians considering HPV vaccination for their child. Should you have difficulty accessing the entire paper you may contact the corresponding author via email at .
The entire paper can be accessed via this link on or after January 12. Share the 12-page paper with your medical practitioner, school nurses, and boards of education considering enforcing state legislation, and parents or guardians considering HPV vaccination for their child.
Medical consumers need to demand the healthcare industry stop focusing on 'drug policies' and direct efforts toward uncovering science-based evidence to identify those actually at risk for the disease. As Tomljenovic and Shaw readily point in their dissertation on the HPV vaccine, the risk of cervical cancer is relatively small to justify a mandatory mass vaccination program with vaccines of questionable safety.
SaneVax Inc. views the presentation of partial and/or non-factual information regarding cervical cancer risks and the usefulness of HPV vaccines, as cited above, to be neither scientific nor ethical. These practices do not serve public health interests, nor are they likely to reduce the levels of cervical cancer. Independent evaluation of HPV vaccine safety is urgently needed and should be a priority for government-sponsored research programs.
Sources:
1.Human papillomavirus (HPV) vaccine policy and evidence-based medicine: Are they at odds? Annals of Medicine.
http://www.unboundmedicine.com/medline/ebm/record/22188159/full_citation/Human_papillomavirus__HPV__vaccine_policy_and_evidence_based_medicine:_Are_they_at_odds
2. Maplight California -AB 499 – An Act to Amend Section 6926 of the Family Code, Relating to Minors
http://maplight.org/california/bill/2011-ab-499/1007609/total-contributions
Story by Norma Erickson and Leslie Carol Botha of SANEVAX, INC. Original article as it appeared on NaturalNews.com